Milan Fashion Week S/S 23
SHOWStudio
Illustration of the Milan Fashion Week Spring Summer 2023 catwalks.
SHOWstudio is an award-winning fashion website, founded and directed by Nick Knight, that has pushed the boundaries of communicating fashion online.
During the Milan Fashion Week, I collaborate with SHOWStudio to draw an interpretation of the most striking moments with a mechanical drawing. The result will be as much in the drawing as in the performance of the machine.
More than a figurative representation of the collections, I want to bring an emotional look to this moment, by highlighting the texture of the materials, the fluidity of the shapes or the intensity of the colors.
Drawings created during this performance are available for sale.
Read more:
The illustrators carving the future of Fashion Illustration.
Credits :
Artworks: Arnaud Pfeffer
Catwalk Photos: SHOWStudio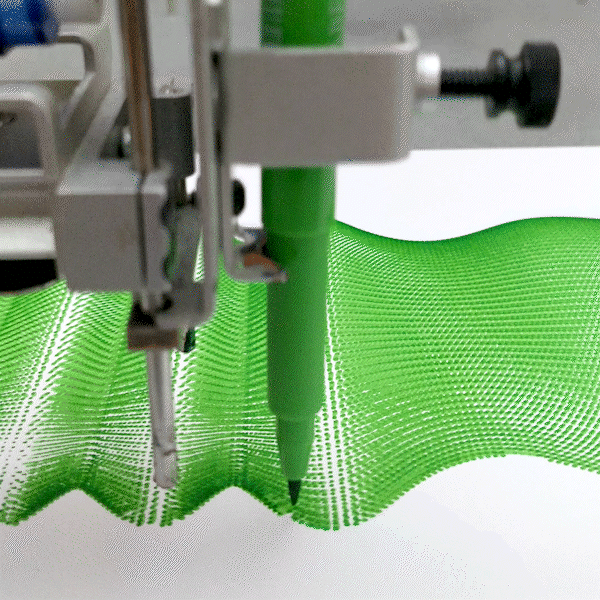 ---